Aversatile space that works as a living area, an outdoor entertainment zone and a home extension, a beautiful patio can increase the value of your home. It's also one of the least expensive upgrades you can make. If your patio is older or suffering from some wear and tear, or if you're adding a new patio, a few carefully planned upgrades can help elevate the look and feel of your whole home. Here are some tips to keep in mind.
THE RIGHT PROPORTION
It's imperative that the patio complements the house. Avoid creating a large patio in a small yard, or a small patio on a large property. The house and the patio should flow together, so that entering or leaving isn't a jarring experience.

HIGH QUALITY MATERIALS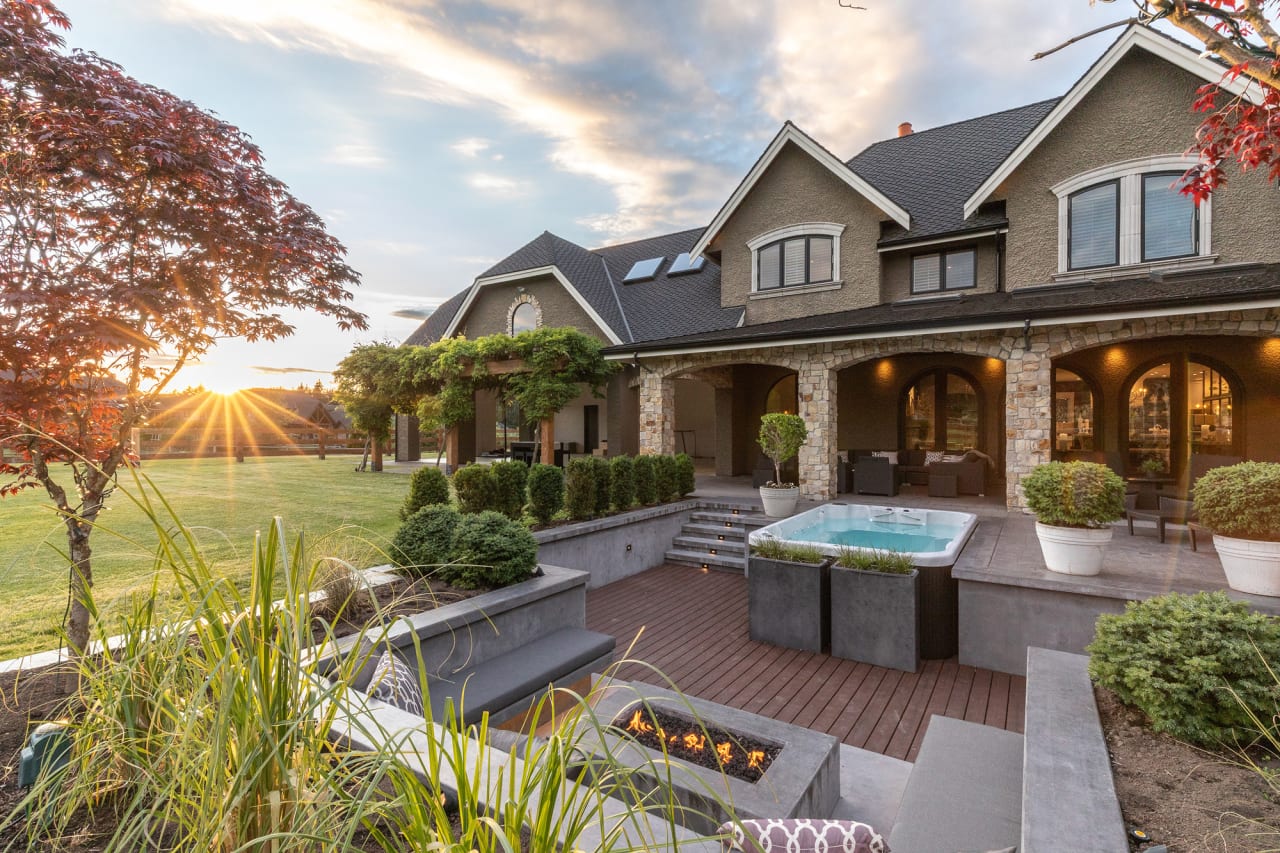 If the original patio was constructed of concrete and it's cracking, or the materials used have settled or broken, a complete resurfacing and upgrading is in order. Your choice of materials depends not only on your personal taste, but on your location and climate. All high-end patio materials have their pros and cons:Brick: durable and rustic, but can shift; not slip resistant.
- Cobblestones: extremely durable and classic-looking, but the surface is uneven.
- Flagstone: available in many shades and slip resistant; may crack after freezing and thawing.
- Pavers: wide choice of colours and pattern varieties; can settle and become uneven.
- Tile: exceptionally stylish, but is often slippery and may crack.
Select a material and colour that resembles the interior floor of the entrance to the patio, or change that flooring if you prefer. If you have children, pets or disabled or elderly people living in the home, their needs are also a consideration when upgrading your patio materials. For example, for both children or anyone with mobility issues, you'll want to choose a slip-resistant material that won't lead to dangerous falls.
A PRIVATE SPACE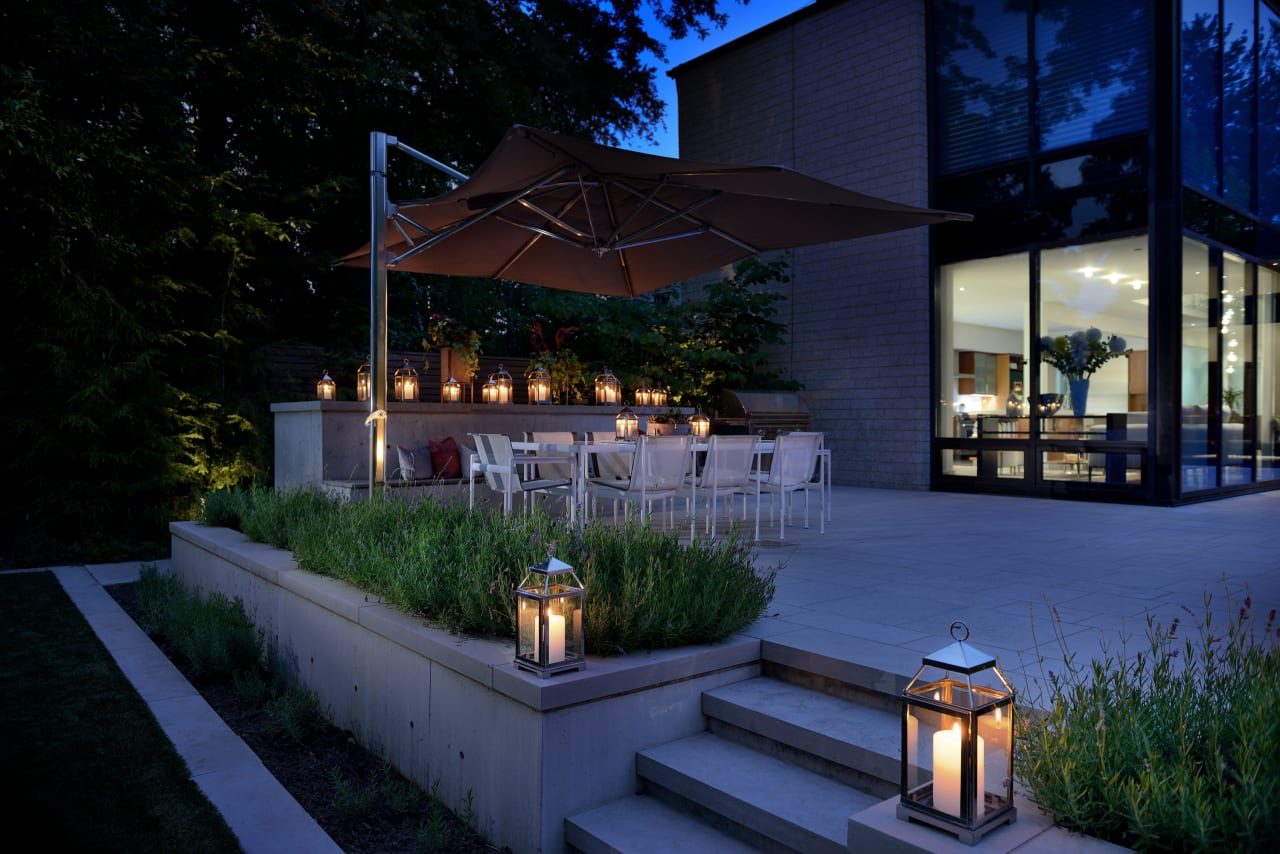 Homeowners should be able to sunbathe, enjoy drinks or engage in other activities free from the prying eyes of neighbours. Depending on the location, you may not succeed in making your patio completely private—a neighbour might observe the patio from the upper floors of an adjacent property—but you should shield it as much as possible. That involves landscaping around the patio, putting in hedges or building low walls of attractive materials such as brick or stone. Adding an awning is another good way to maintain privacy.

FOCAL POINT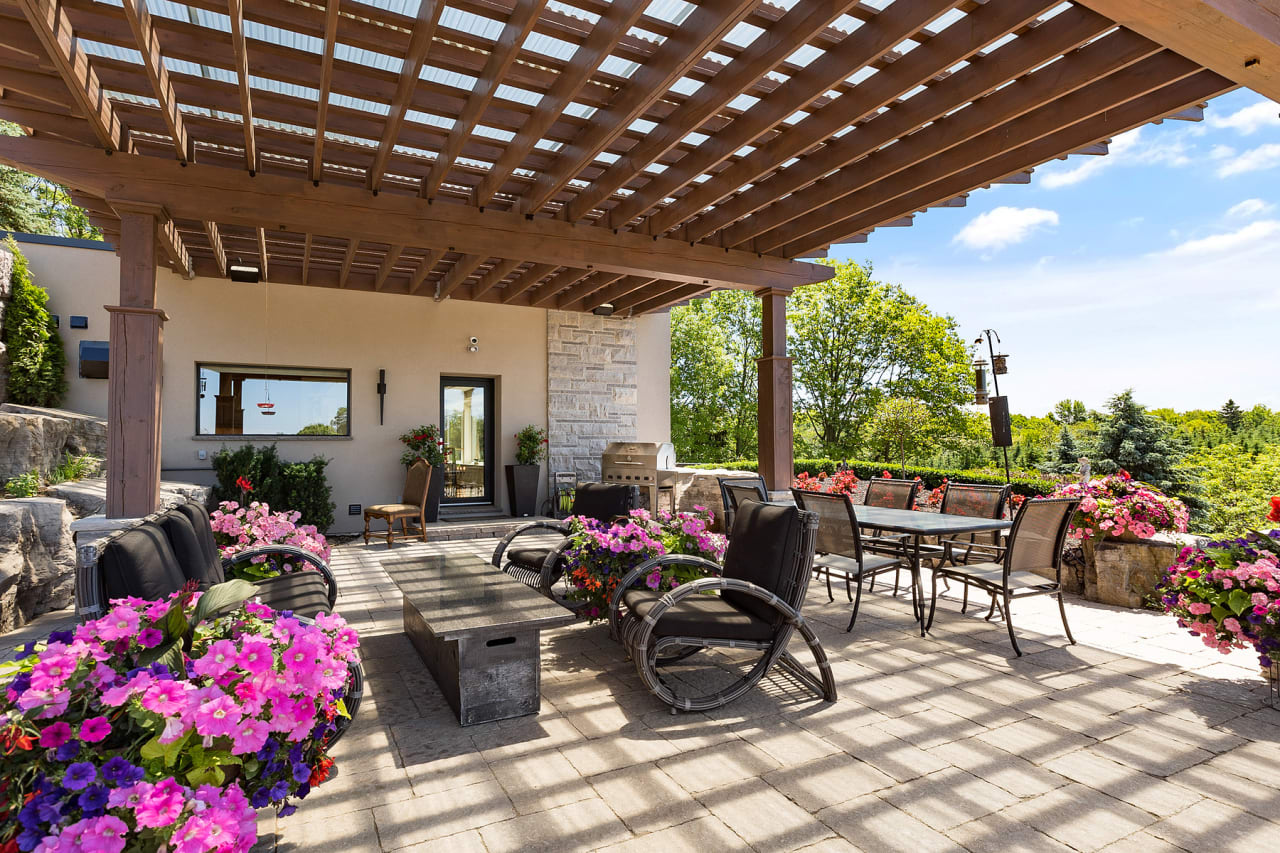 Fountains, fire pits, statuaries or ponds (with or without fish) make excellent focal points for a high-end patio. A fire pit or outdoor fireplace extends the patio's usefulness considerably, as you and your guests can enjoy it well into the autumn and early winter seasons.
The patio functions as an entertainment centre, dining area and a place to relax and enjoy the outdoors. A well-designed, well-maintained patio adds a touch of luxury to any home, and consequently increases the value of the property.
Source: Sotheby's International Realty Canada